There are many forms that are pre-defined in More Service. You can use as a starting point for your own form.
 
Go to Maintenance →  Checklist →  Retrieve checklist
Choose a form from Standard templates set to the right in the view.
Then select the folder you want to add it to in the left of the view.
Click the "Add" button.
Now you can go to New / change checklist to edit the form.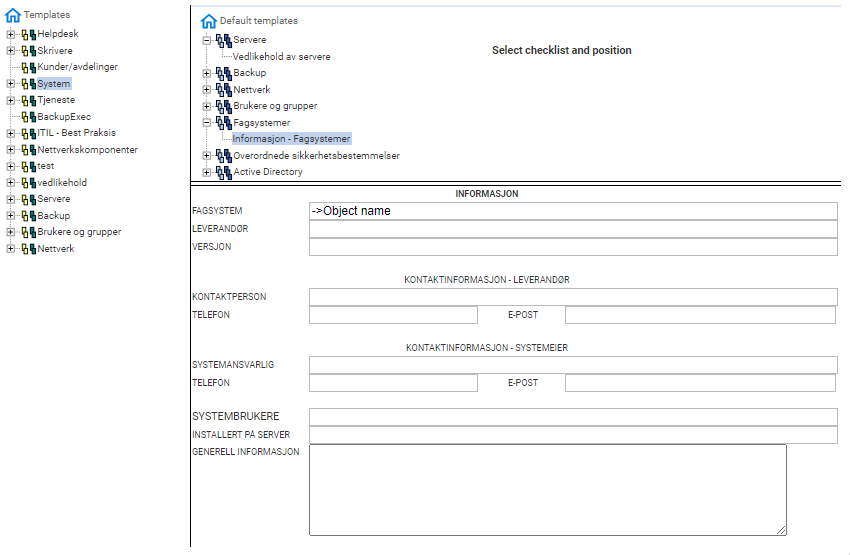 ee