The More service sync app is used to configure what is to be imported into More Service from external providers.
If you have not activated the More service sync app, you can follow this user guide Open More Service Sync by tapping on the app name under active apps.

The app dialog for the More service sync app then appears.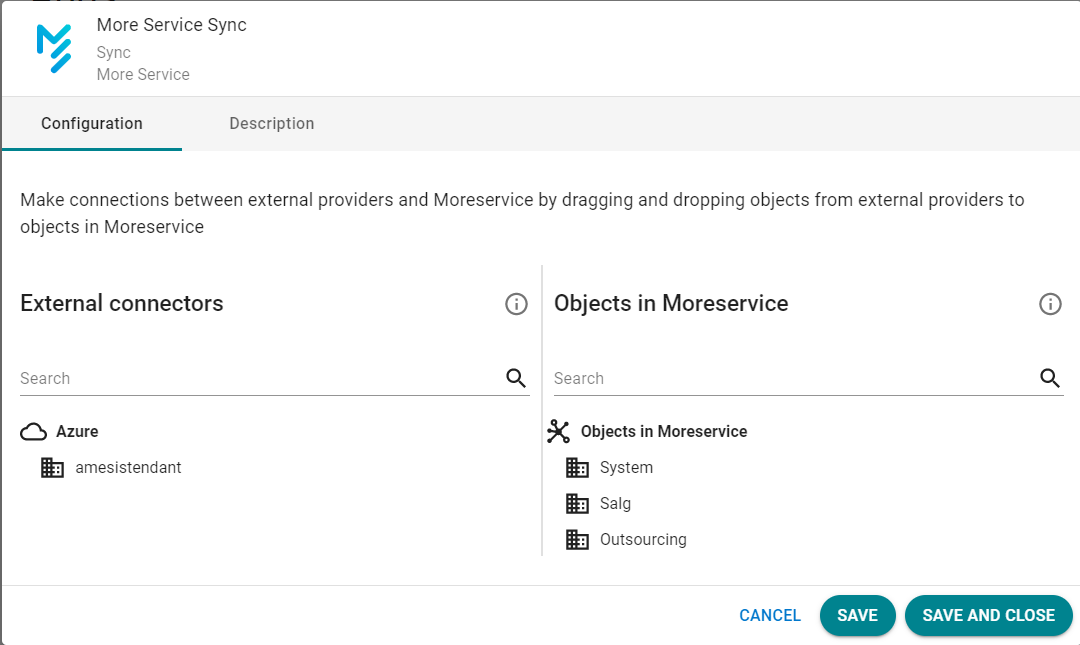 On the left side under External connections you will find connections to external services such as Azure AD. Below is an example of connecting to Microsoft Azure.
If it does not have any links configured, you can follow this user guide to set one up.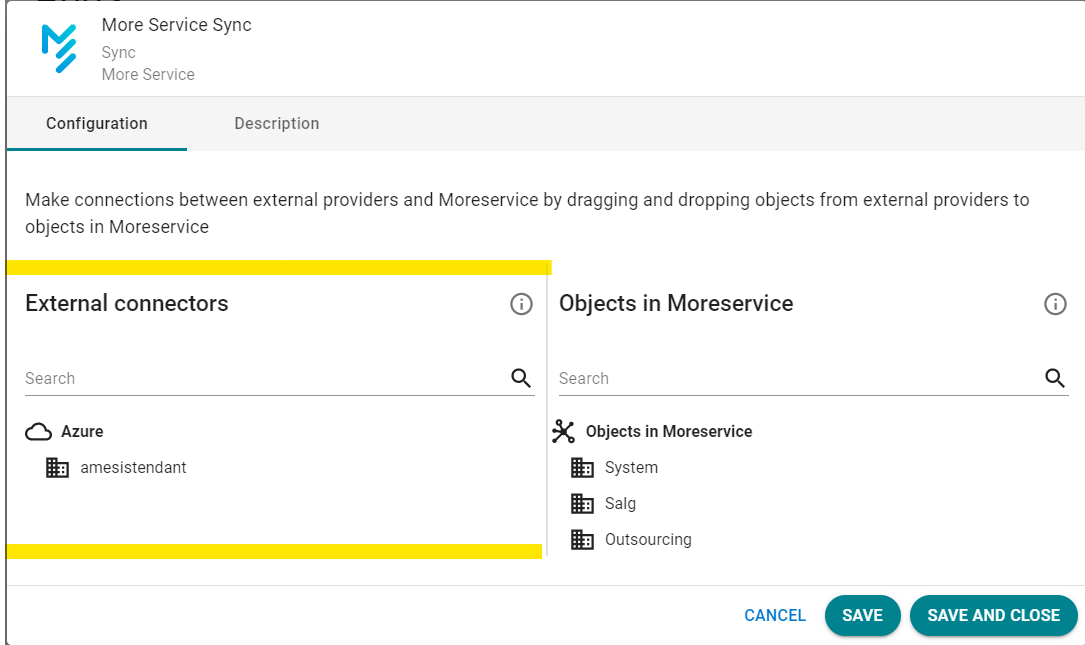 On the right-hand side you will find a list of objects that are available for sync in More Service.
Objects are divided into two groups, Units and Customers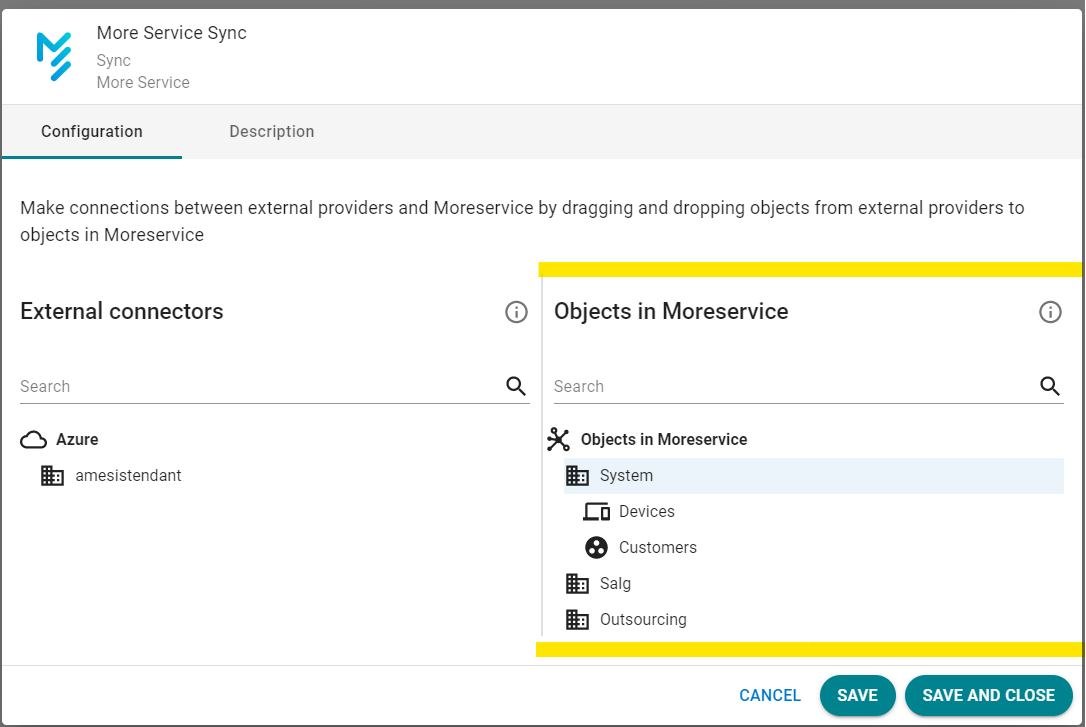 In the customer list you will find all existing customers in Moreservice and a separate entry Create new customer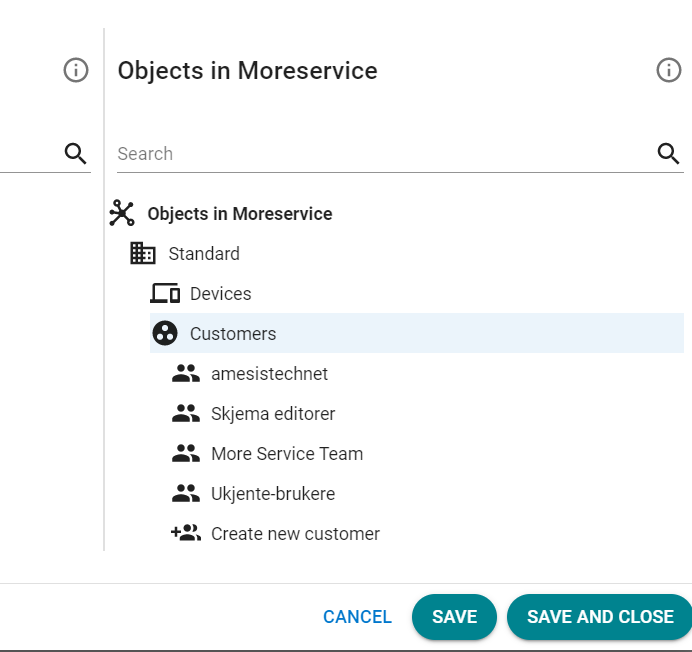 In the device list, object types/devices that are configured for sync in More Service appear. To configure object types for sync follow this guide.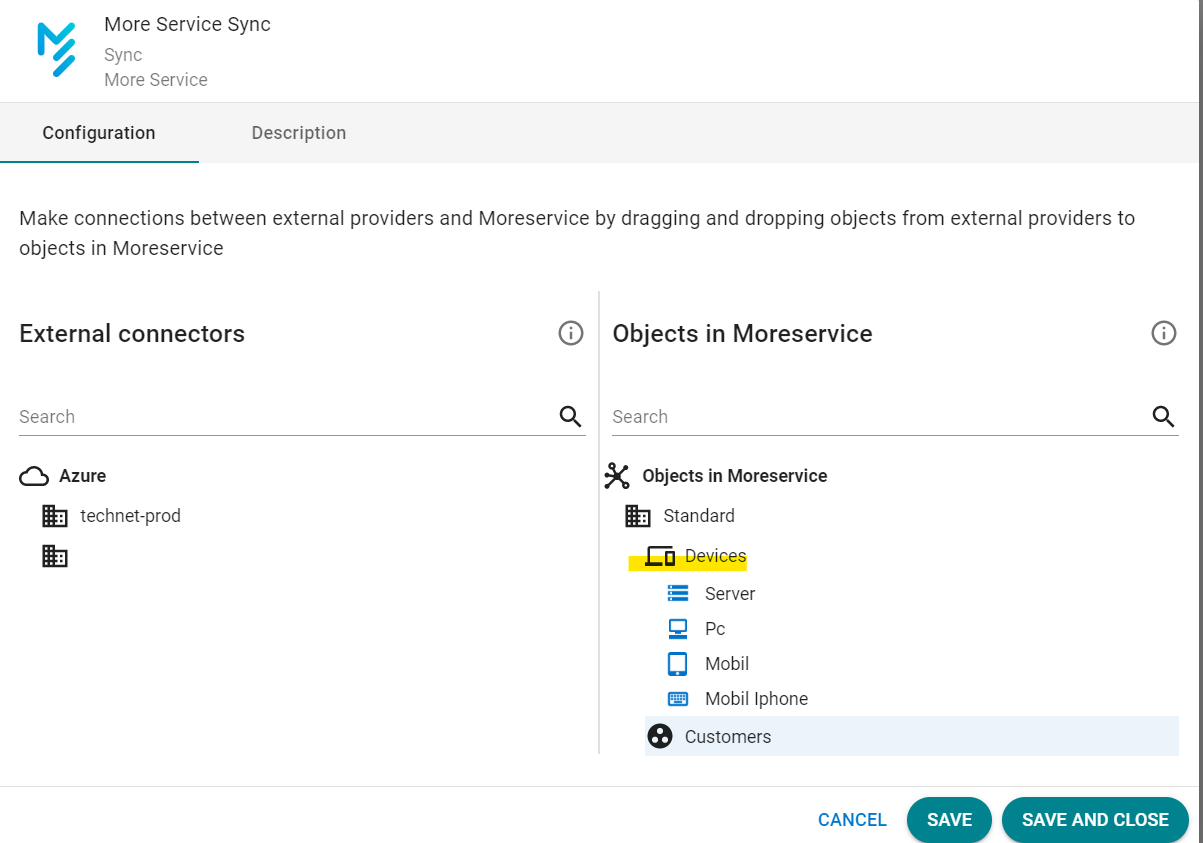 To create rules on what is to be synchronized from external providers and to More Service, follow this guide.