Users can register new cases directly from user web, after logging in with only username or username and password. The use of username or both username and password is configured by Technet at customer's request. Login supports secure login by single sign-on using SAML 2.0.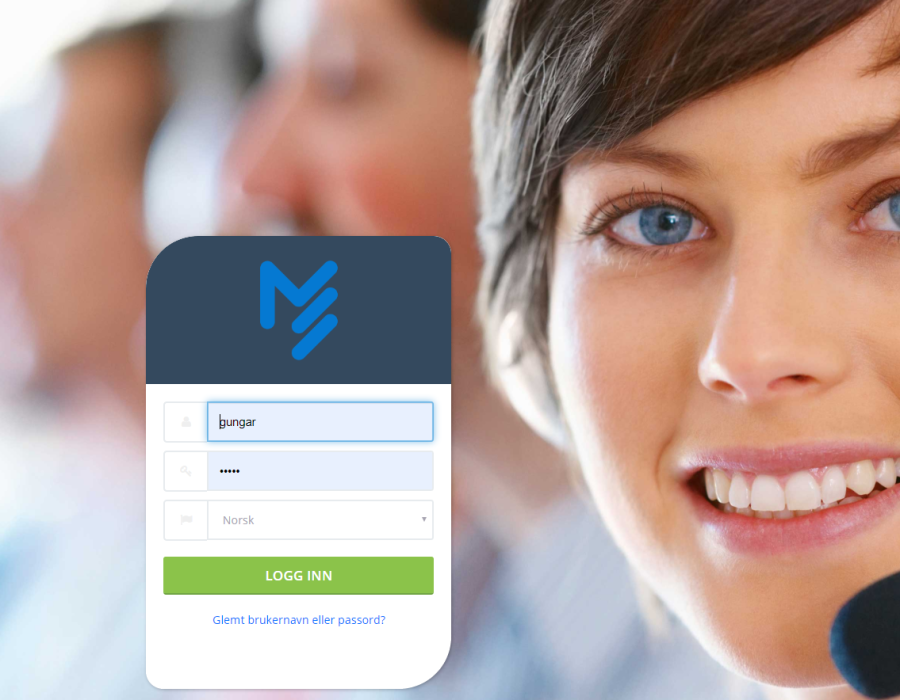 Users then enter their personal page, where they can monitor the status of registered cases, business Service, previously resolved cases, register new case and any forms submitted.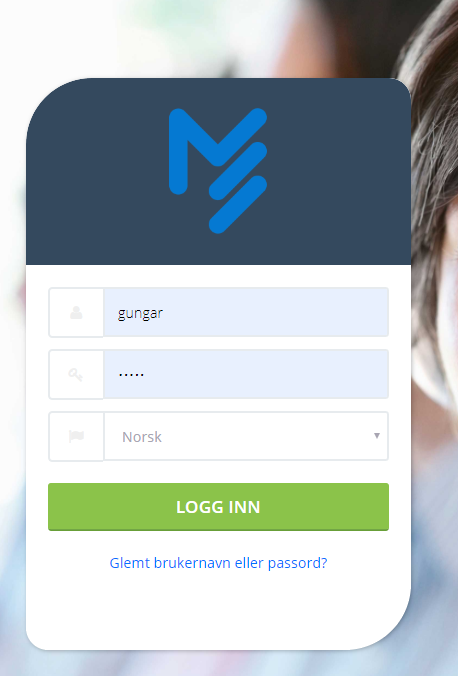 More Service Portal supports login from mobile and tablet regardless of type of mobile.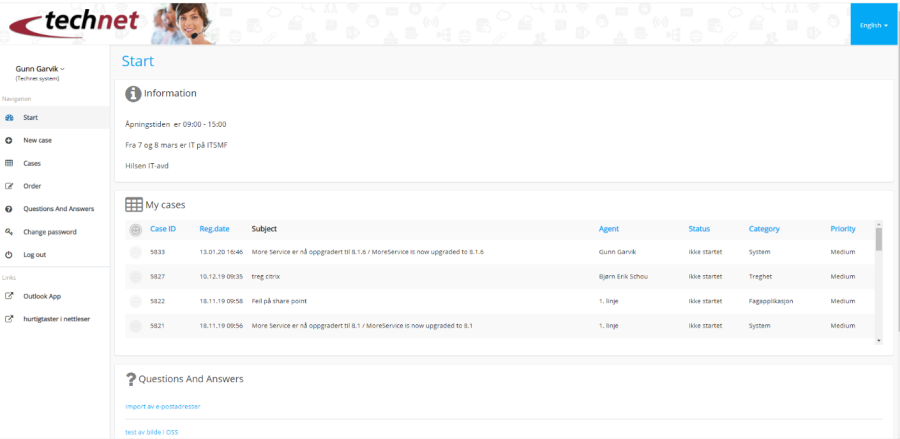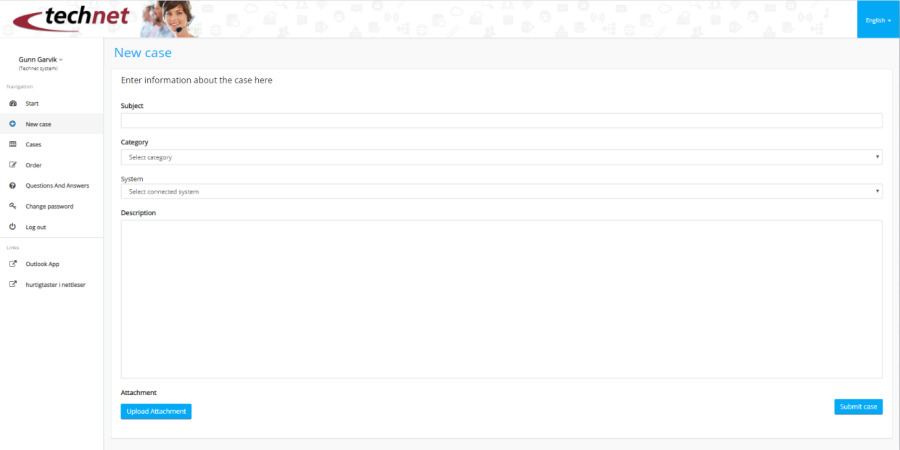 When a user selects «New case», there may be multiple fields to be filled in. Enter the subject and category.
In the optional field "System" you can search for the application the case applies to.
Add a description of the matter.
User can also upload attachments.
 
 
When user presses the "Register case" button, possible suggestions for solutions contained in the knowledge database will be presented.
This is optional and can be turned on / off in «Admin» tab.
 
If the user selects «Yes» to register the case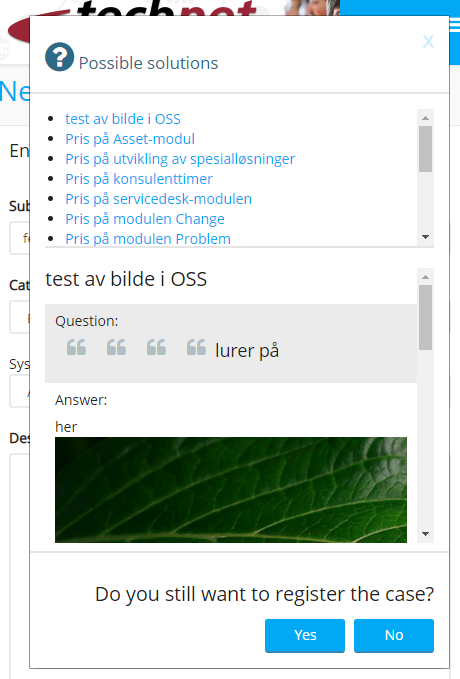 … a confirmation of registrated cases ready to be processed is shown.



 
 
Once the user has finished registering the case, it will start blinking in the Inbox on the menu bar. This is visible to all agents who are logged in to More Service.