With the send icon in the top corner, you can send the case with all it's history and attachment except private logg, by e-mail.
 
In the "User" field you can enter the user / customer's last name, first name, username or phone number. The field searches as you type.
Under the user info icon, you can look up more information and edit information


 
If the user is not registered in AD, you can add user to the More Service base by pressing the + character in the user field: 


Mandatory fields (Name, Username, User group) are marked in red.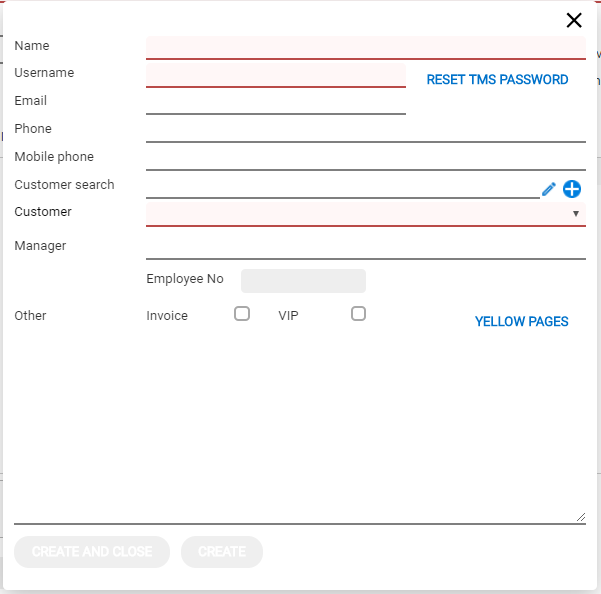 See user's past cases:  
View user's last login from client:  
  On the download page under Settings, we've posted a visual basic scripts which you can download and add to the login script for their users. This script extracts WMI information about the client the user logs in to the domain from. If the script is in place, you can retrieve information about the user's client directly from the case by clicking this icon.
See the System Map (CMDB) and the related objects in the user's user groups: 
Chat with user via Skype / or remote control the user's desktop: