Forms are created in Settings menu → Setup  and is very convenient for obtaining correct and adequate information.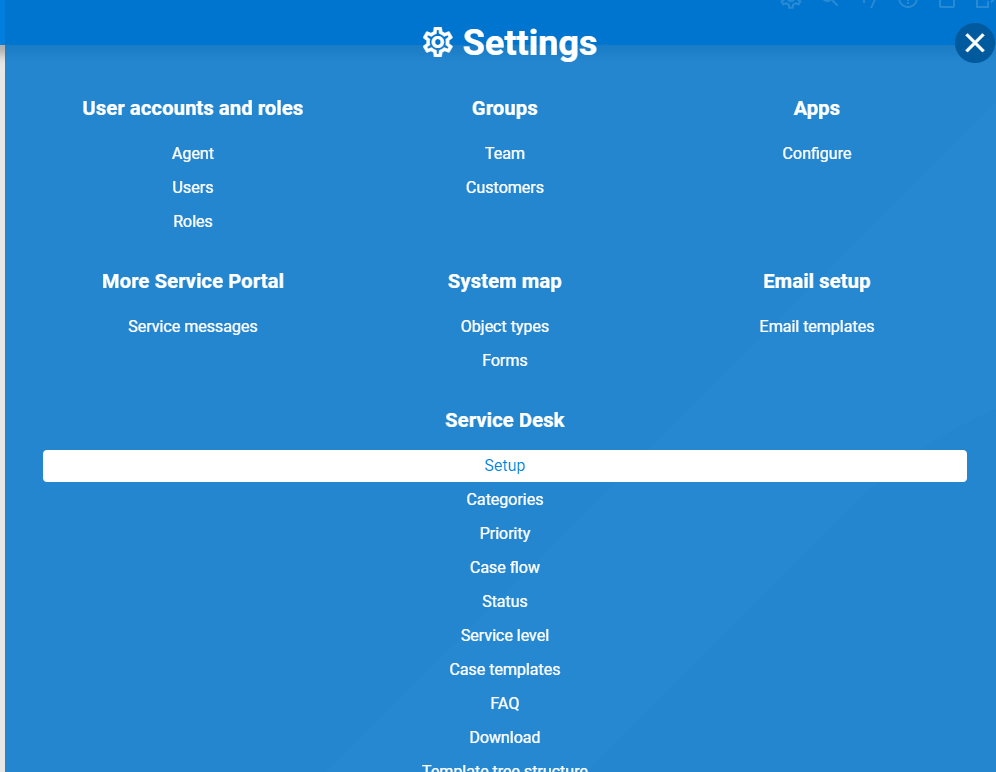 Then click FORMS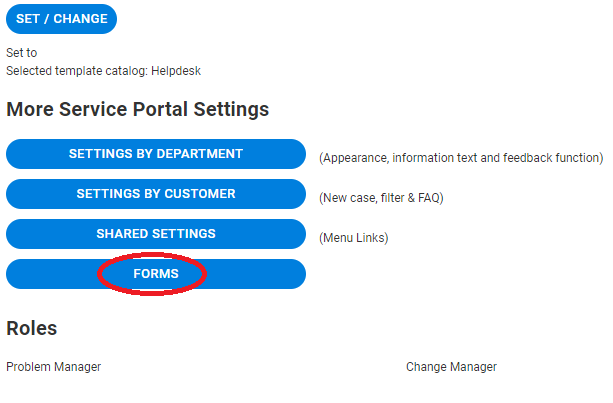 Then New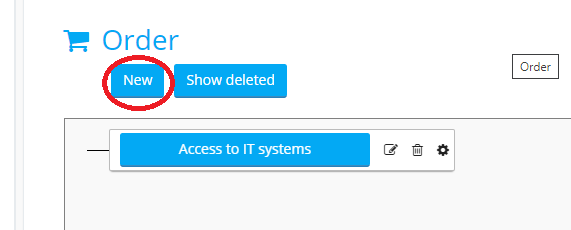 Give the new form a name. Then create the new form by dragging elements from the list to the right into the Drag and drop area.
Click the edit button 

 to set the name and values to the new form field.
Click close at the bottom of the field editor when you are done setting field values.

When the form is finished, click Save at the bottom right of the form editor.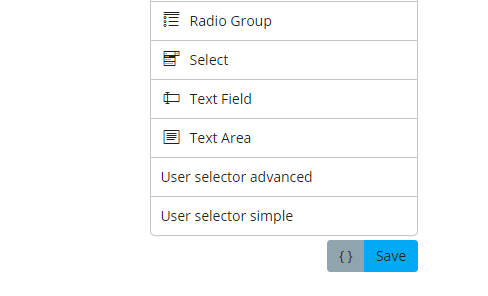 Examples of useful checklists can be:
New employee
Access form professional system
Order form
Workstations and equipment
Order form
New mobile phone
The form is available in Order in the left menu in User Portal.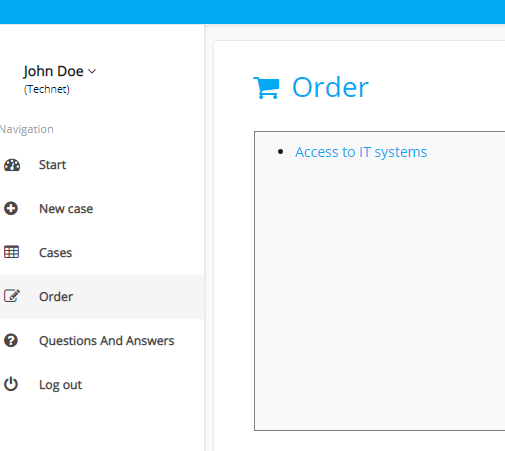 Here is an example of a form users fill out: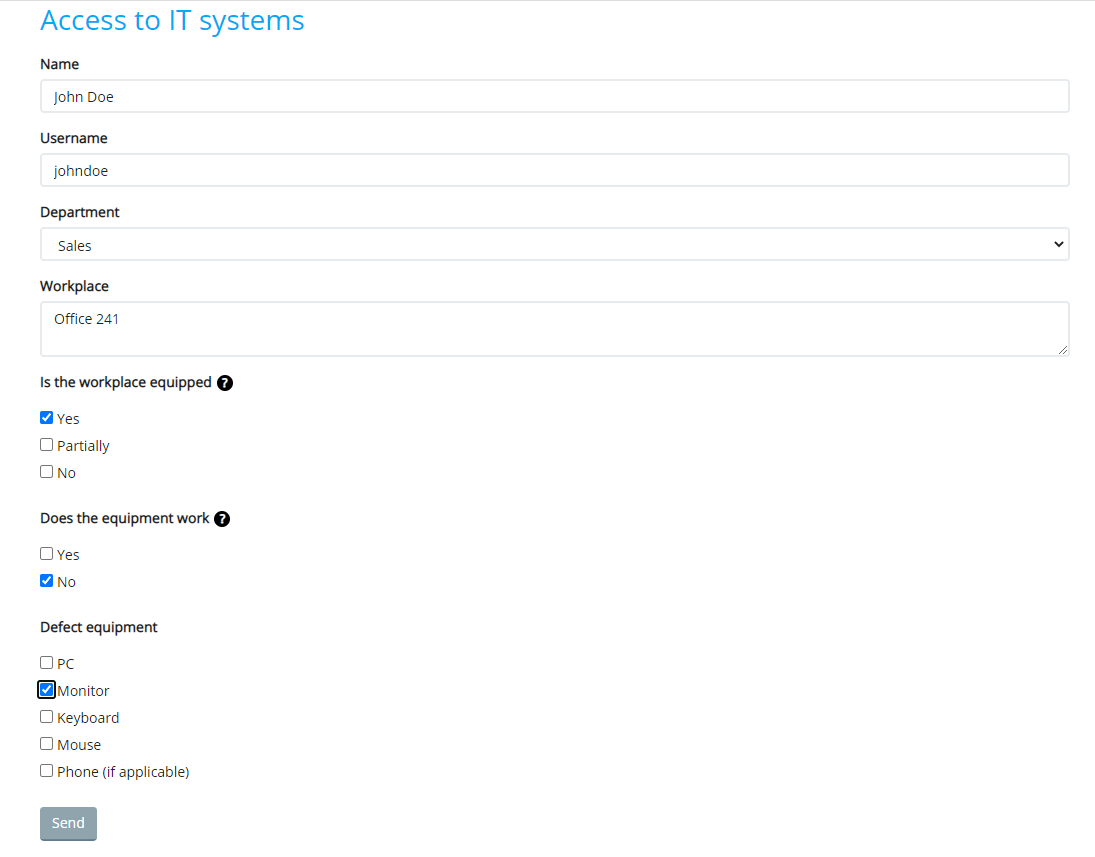 The «Send» button (of type Submit) creates a case in the More Service inbox with a completed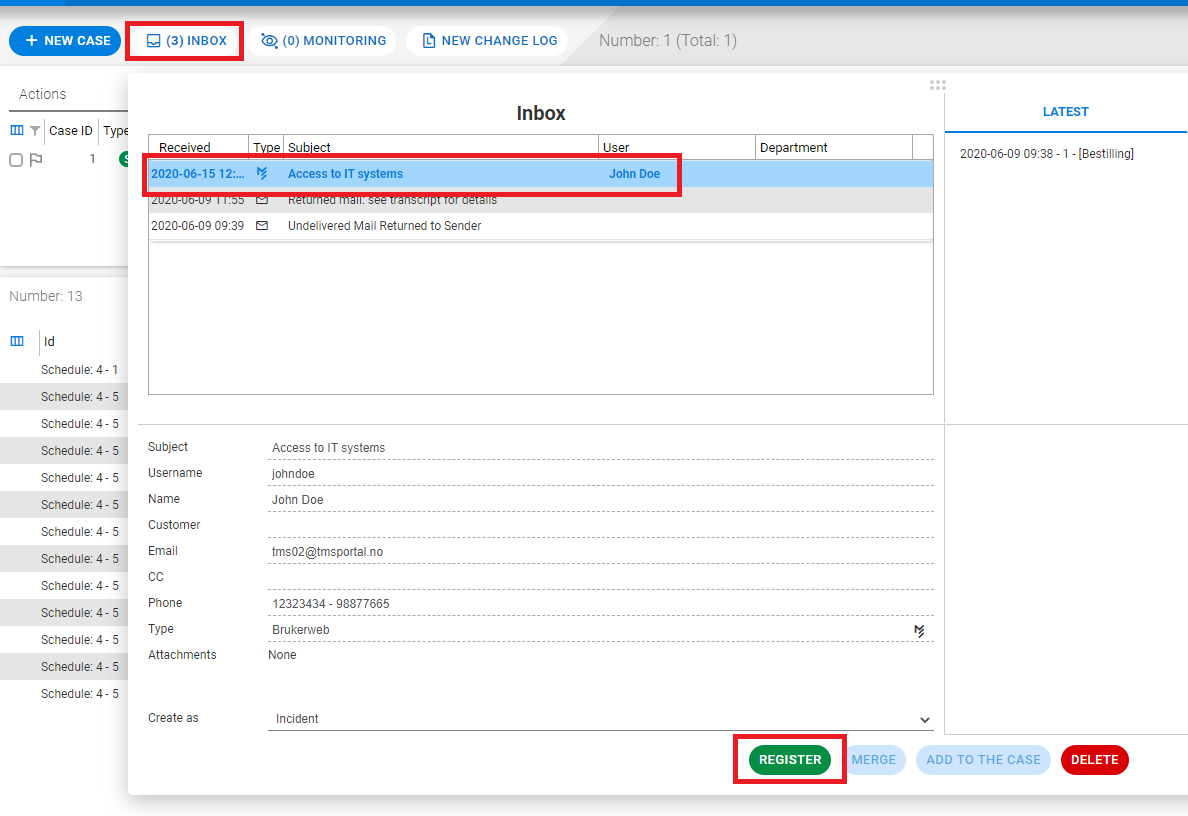 Click OPEN FORM to view the form sent from User Portal