To enter More Service:
Open https://login.tmsportal.no/Tms.aspx?lang=en-GB
Add the link to your favorites.
The image below will appear in the browser.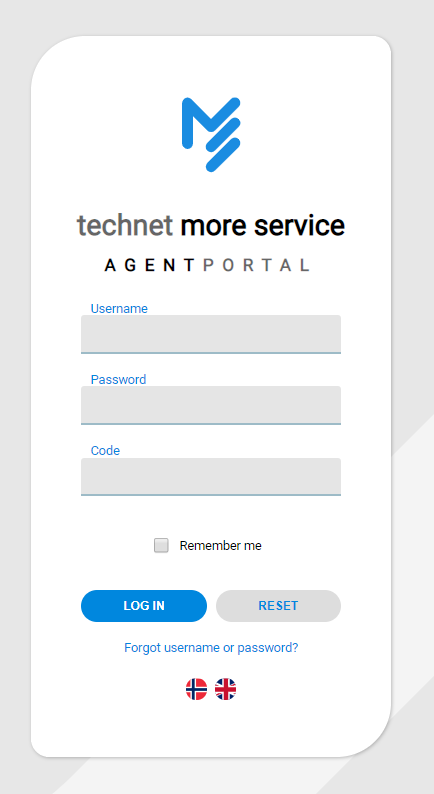 You have been provided with username and password as well as customer code by your administrator.
If not, contact your system administrator for More Service.
 
Username: Your specified username
Password: Your specified password
Customer Code: Code for your company
 
If you check in order to remember login information, just click the More Service favorite link the next time you log in. Press Log in.