Here you can quickly register the case without many keystrokes. The case will be placed in the inbox and you can later retrieve the case to register it with all details.
 
Quick registration can be done from 2 places:
 
Or from the top right corner:


Or use the keyboard shortcut z + q on the keyboard
 
Used for quick registration, the case is added to the inbox.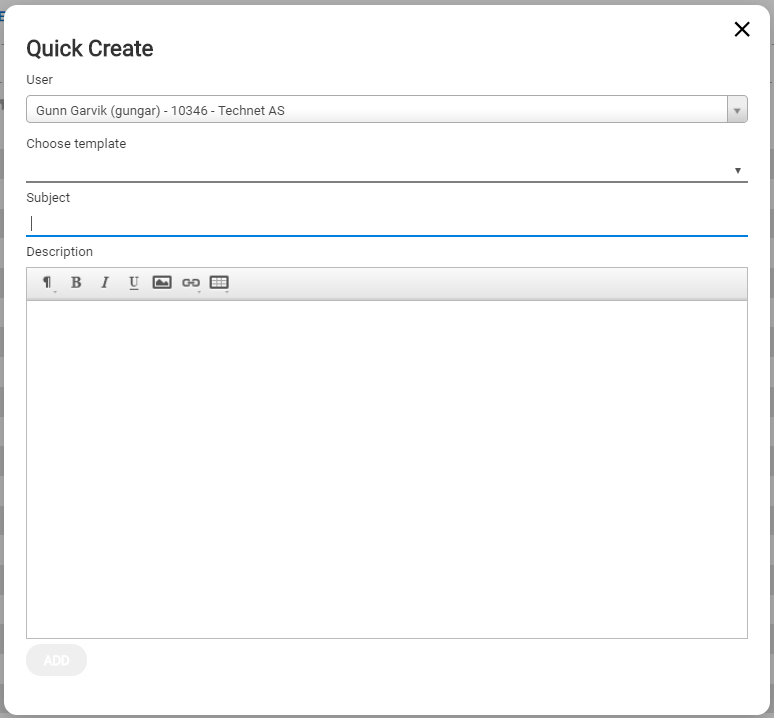 You can use templates in quick registration cases. The case will be registered right away. In quick registration cases you also have access to print a receipt and send automatic message to the user.