Release date:  
Table of Contents
Improvement
Email Service check for delivery report
Checks if incoming e-mails are delivery reports. If so, there will not be sent automatic replies. The e-mail is only logged in the More Service case.
Email notifications in the team dialog
Modifying email on deleted agents is no longer possible.
A bell icon with a strikethrough is shown for deleted agents.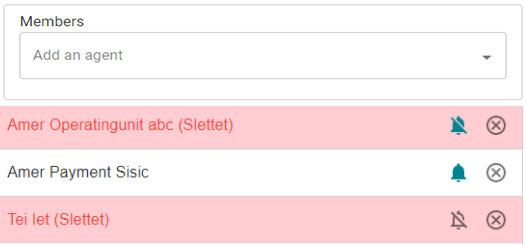 If the agent is restored, the last notification setting is also restored.
Bugfix
Change dialog → "Service log for tasks" was not working
The button "Service log for tasks" available in the Task window in Change did not work,