Will be translated later.
Logg inn i More Service Portal
Skjemaene ligger under Bestille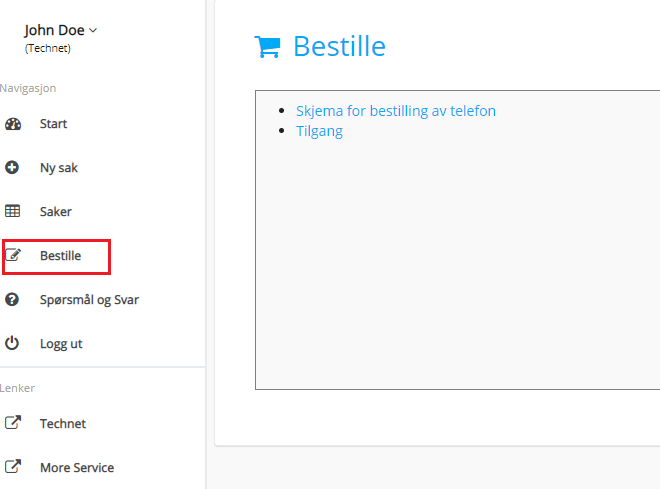 Image Removed
Klikk på ønsket skjema i lista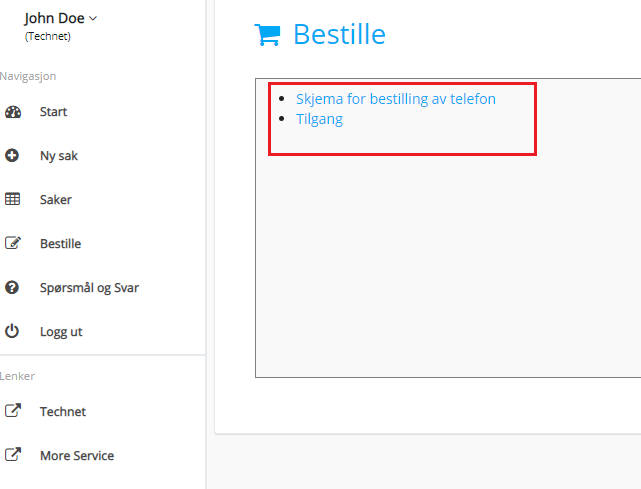 Image Removed
Skjemaet åpnes under lista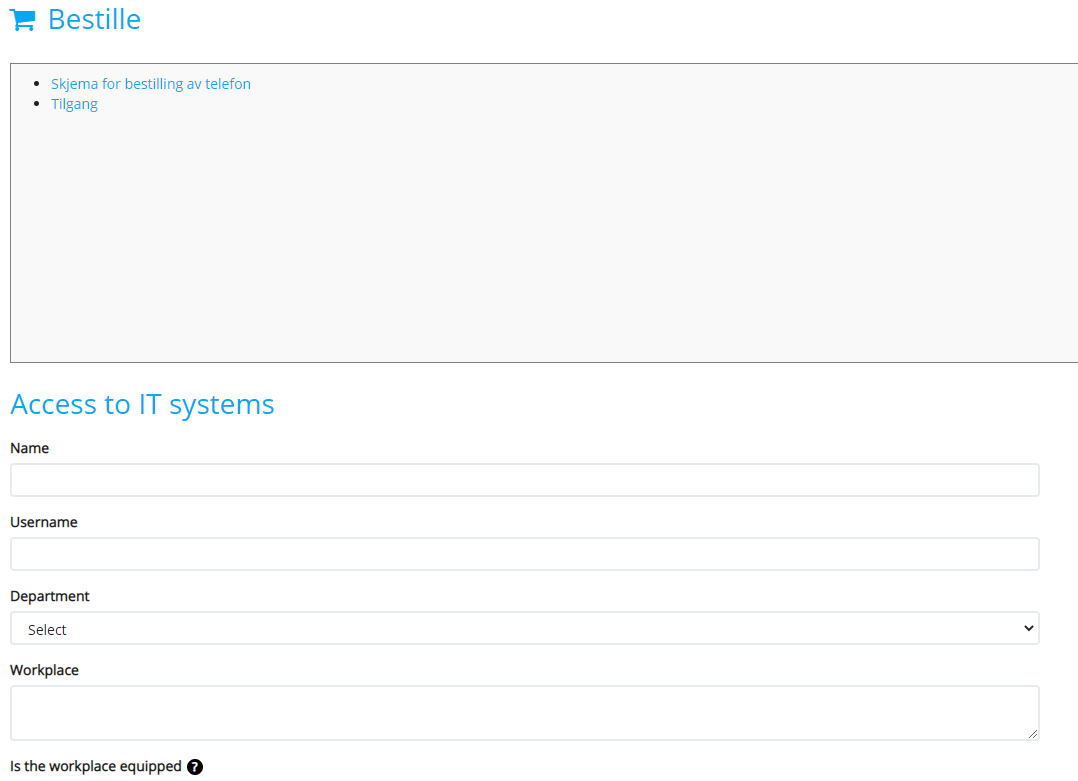 Image Removed
Fyll ut skjema og send inn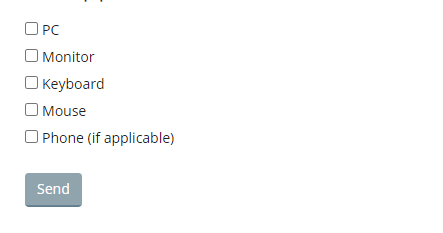 Image Removed
Dine innsendte skjema vises i Saker

Image Removed
Her kan du følge saken, og evt. legge inn kommentarer og laste opp vedlegg.

Image Removed
Du kan også lukke egne saker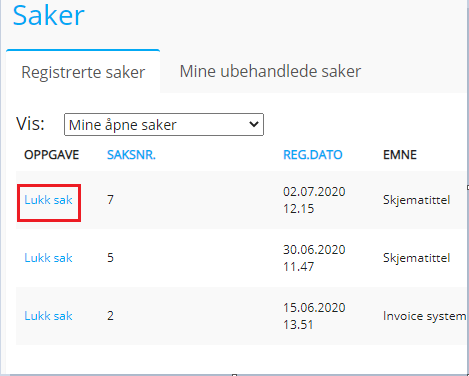 Image Removed
The forms are located under Order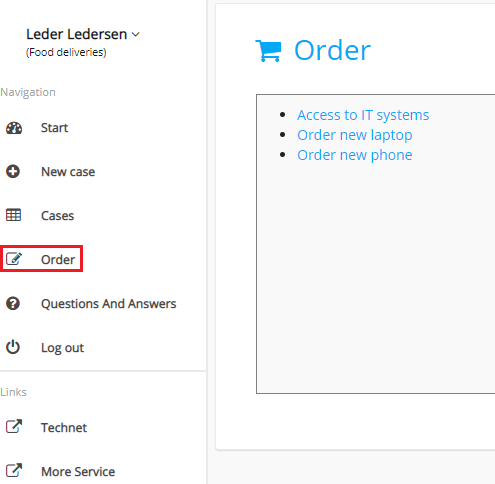 Image Added
Select form from the list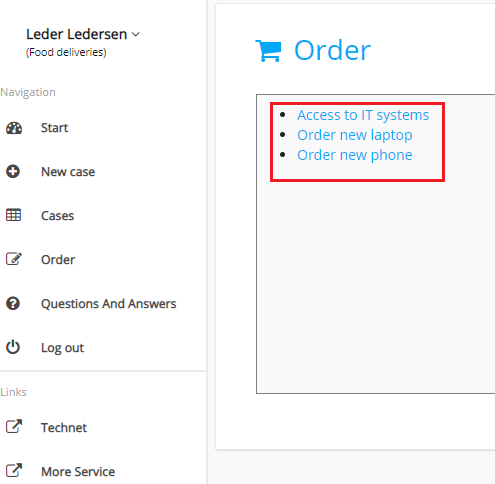 Image Added
The form will be opened below the list.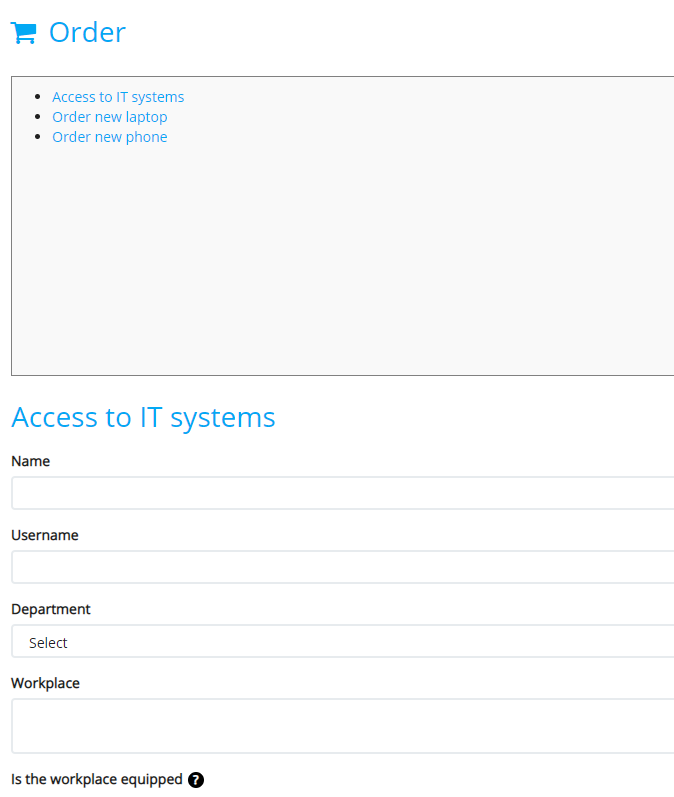 Image Added
Fill out form and click Send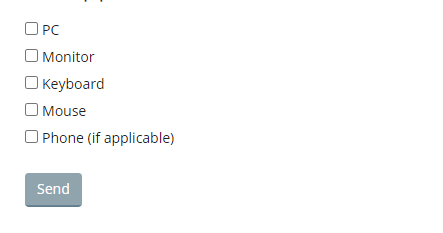 Image Added
Your entered forms will be listed in the case list.
Image Added
Here you can follow the case.

Image Added
You can close your own cases.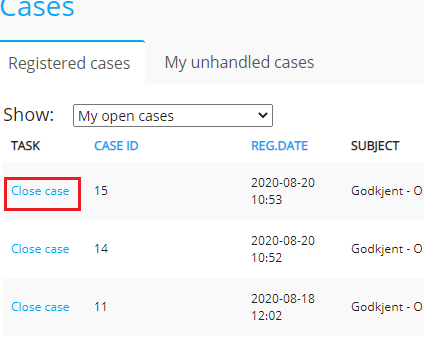 Image Added