...
Start å skrive et navn i "søk"-feltet, og den viser brukere som passer med søket.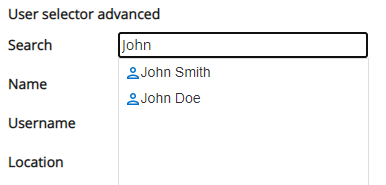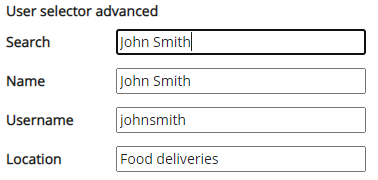 Feltinnstillinger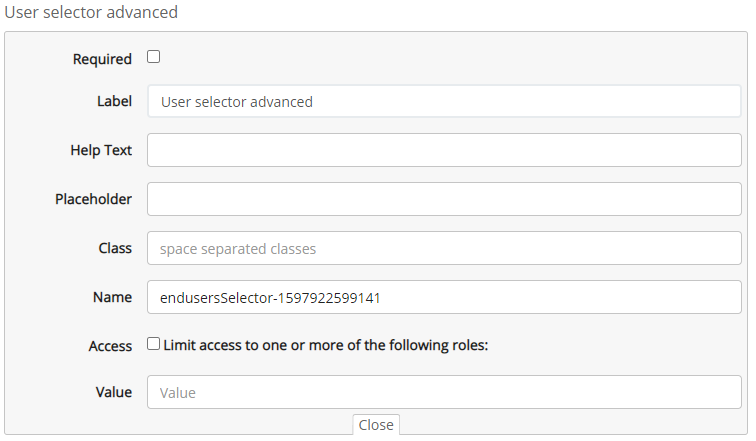 Image Added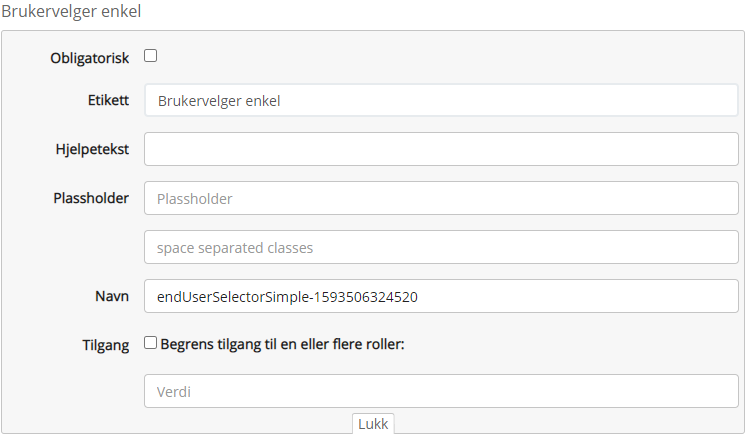 Image Removed
Obligatorisk: Hvis avkrysset må det velges en bruker
Etikett: Ledeteks for feltet
Hjelpetekst: Hvis fylt ut vises det et spørsmålstegn etter ledeteksten, og når man tar musepekeren over vises teksten.
Plassholder: Viser midlertidig tekst i feltet før man fyller ut. Ikke aktuelt på denne felttypen.
Navn: Feltets programmatiske navn.
...
Required: If checked value must be selected
Label: Element label
Help Text: If added the form element will diplay a question mark icon. The text will be displayed if you put the mouse pointer over it.
Placeholder: Displays temporary text before you add value.
Class: Css class name.
Name: Programmatic name.
Access: Only users with selected roles will see the element.
Value: Pre-entered value.