Guides are currently in norwegian. English version coming soon.
More service sync is used to configure imports into moreservice from external parties.
If your More service sync app is not activated, you can follow this guide to setup.
Open More service sync

External connections are found on the left. Setup guide 

Objects in Moreservice are found on the right
Objects are split into two groups: Devices and Customers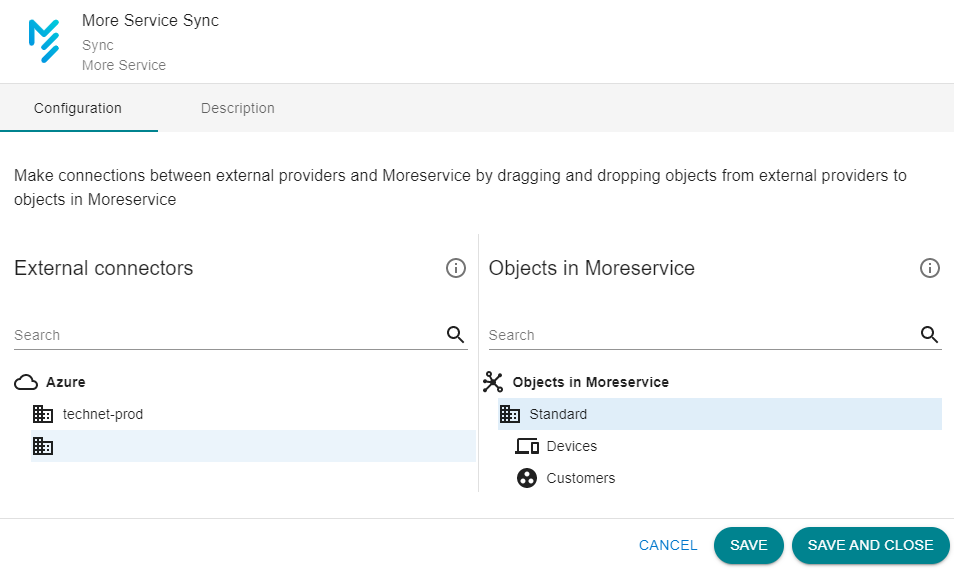 Devices that appear are configured to Moreservice Sync. Configure guide to sync objects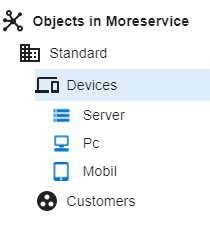 The customer list listscurrent customers in Moreservice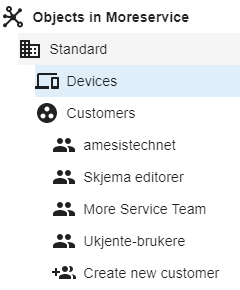 To regulate what will syncronize from external sources to Moreservice, follow this guide.