Release date:  
Table of Contents
Change → Send to CAB was slow
Improvements were made to make sure the e-mail "Send to CAB" no longer takes a long time to send.
New case from email need to contain the original e-mail
Show to field when expanding email log:

Show date when email was sent/recieved when using reply to: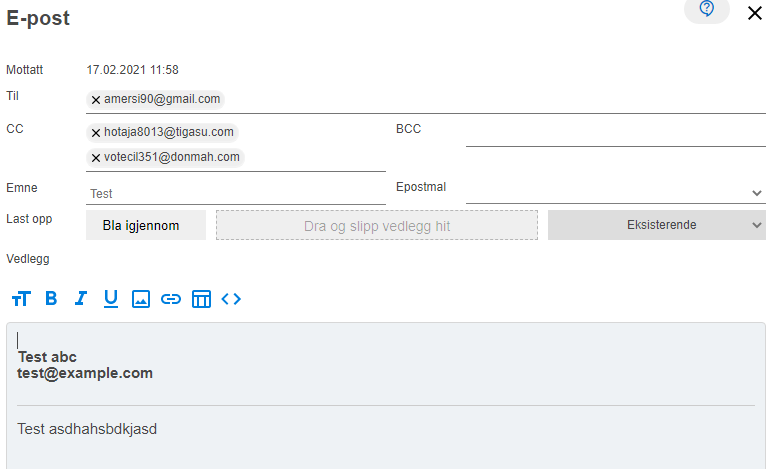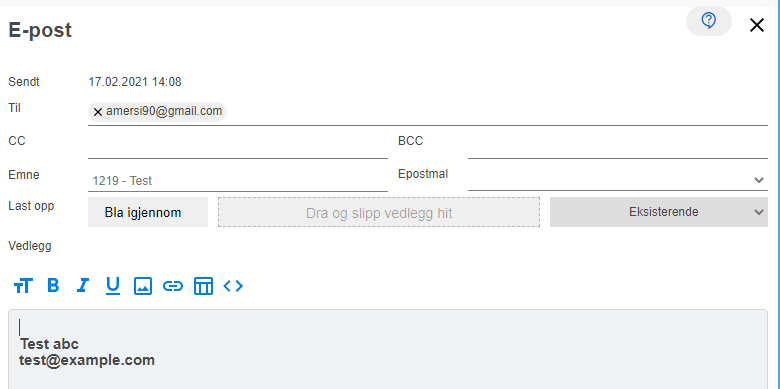 Send schema / forms by email from the Agent Portal
New button for sending schema to others from the Agent Portal.

When send is clicked, a PDF is generated and an email dialog opened, PDF is attached to email dialog.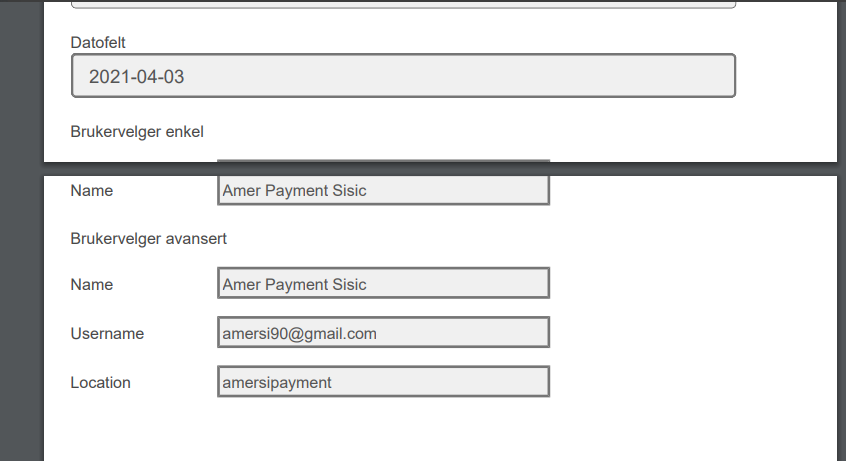 Asset - User dialog accordion
Replaced the accordion component in the user dialog 
Inbox - Recent cases for your operating unit did not show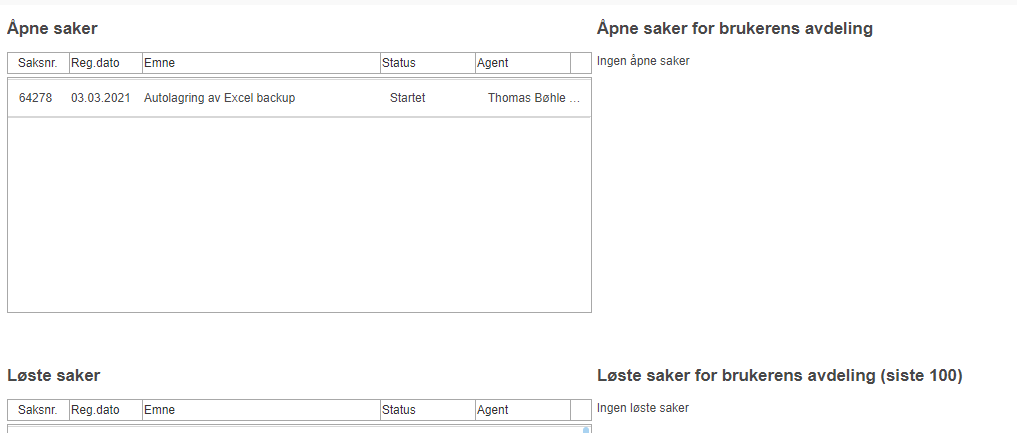 In Team settings, the receipt template selector did not work correctly
Need to be logged in with a agent that was in the same operating unit as the team that was edited. This has now been fixed.
Automatic email reminder to approve or decline a form 
Now works for both the old and the new form module and is running again.
Search by category in advanced search did not work
Searching by category  for cases in advanced search did not work.