Sequential tasks
It is now possible to create subtasks in a case template on sequential and simple tasks.

Repetitive tasks can be created on a case template. When set to sequential, the task will be created on the agent selected first.

An e-mail is sent to the Agent.

When the first task has been completed, an e-mail is sent to the next agent who will carry out task no. 2, etc

The order of the task can be changed on the created tasks, both in the case template and when you create the case with the template.
Here's how you do it!
Go to.

Enter a subtask in the case template

Add the agent that will perform the task.

Choose "Add task" fill in

Teams are currently not supported.

Turn on the switch for the task to be sequential.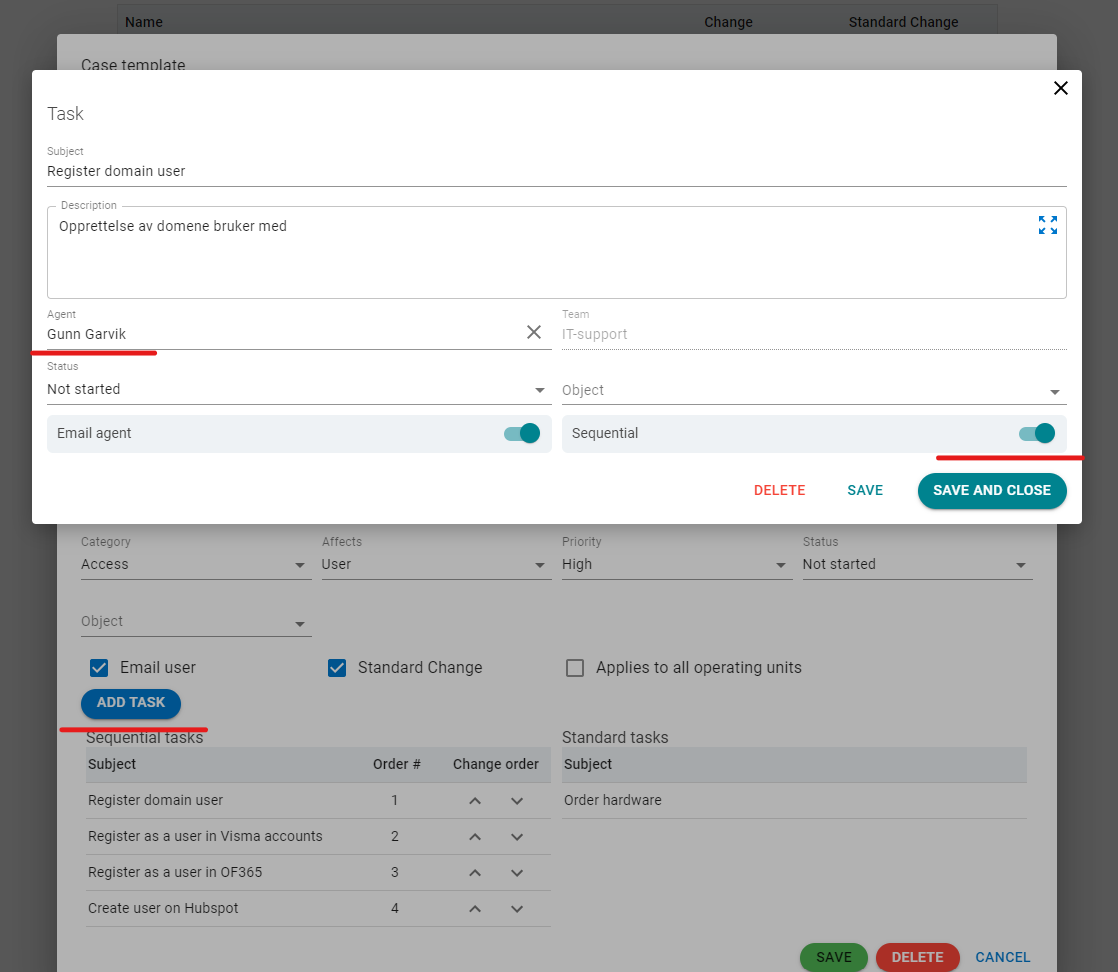 In servicedeskview

On 3 dots

Choose "show tasks"

The tasks appear in the servicedeskview image "tasks".

Possibilities to integrate with another More Service database's user portal
If you have two More Service databases, one for IT and one for HR, the two selfservice portal can be integrated and show endusers cases, order forms and FAQs from both databases.
          This assumes that the end user is registered in both databases.
          Pleasce take contact to More Service team for futher information and configuration.
Fixes
Introduced Elastic seach for searches in the knowledge database (OSS) from the case

Fixed email template for FAQ search