Release date:  
Table of Contents


GUI Case view
Opportunities to log in focus. In other words, the log can now switch places with the description field. The settings are personal and will be saved.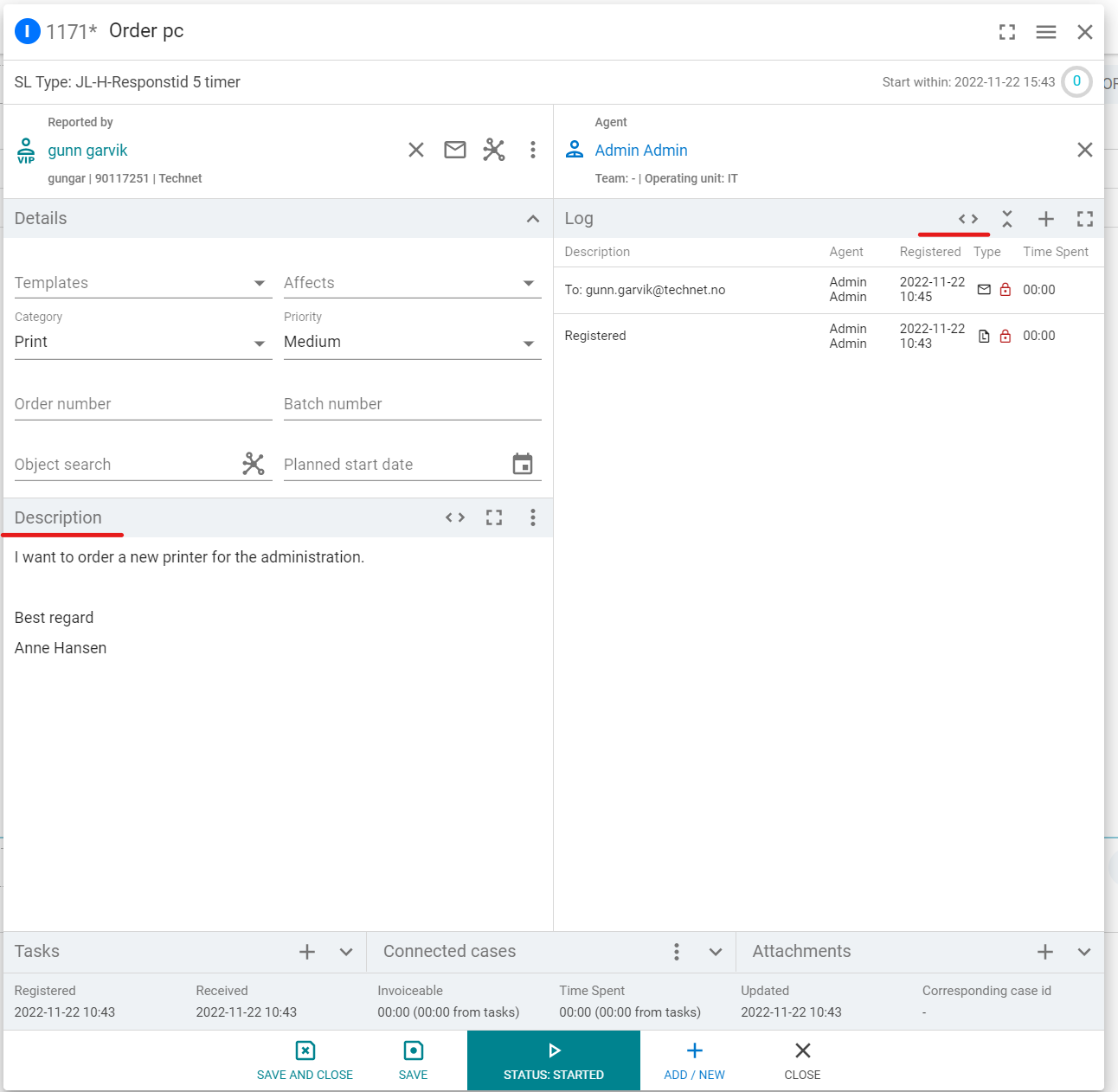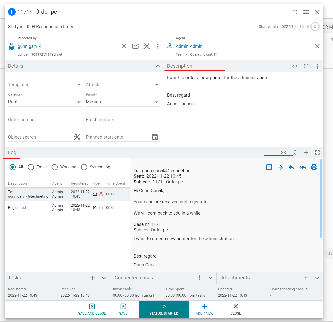 URL  from
knowledge article
In case view search "?" knowledge article shows automatickly all knowledge articles and can be sorted by known bugs and FAQs.

In the case view search on the knowledge article, you can attach the URL for the knowledge article and use the FAQ template.

If you choose the URL  the article will not be sent out. 

Improved elastic seach from case image?
Fixes
The overview picture shows tasks automaticly, if a technician has been assigned a subtask .

Comment from More Service Portal is now highlighted in case view

Improved inbox GUI

Added User feedback comment in Datadump

Highlighted checkbox added for email, log, and system log

Forms submitted from the user portal are shown as an image in the description field.

Improved "Advanced search", and support usernames with 4-5 or more letters.

More Service Portal 

Cases that have not been registered can now be deleted by the user

Draft can be deleted

Draft: When an agent edits a draft, the agent name is logged

Reset password for different usernames with the same email address


Possibilities for calling up teams directly from the case require:
that teams is entered on your windows pc under settings-Apps-Default apps- Set default by app→ callto for Teams



New hotkey: Ctrl and click + "Incident". This opens "New case" in a new web tab, without closing the existing case.